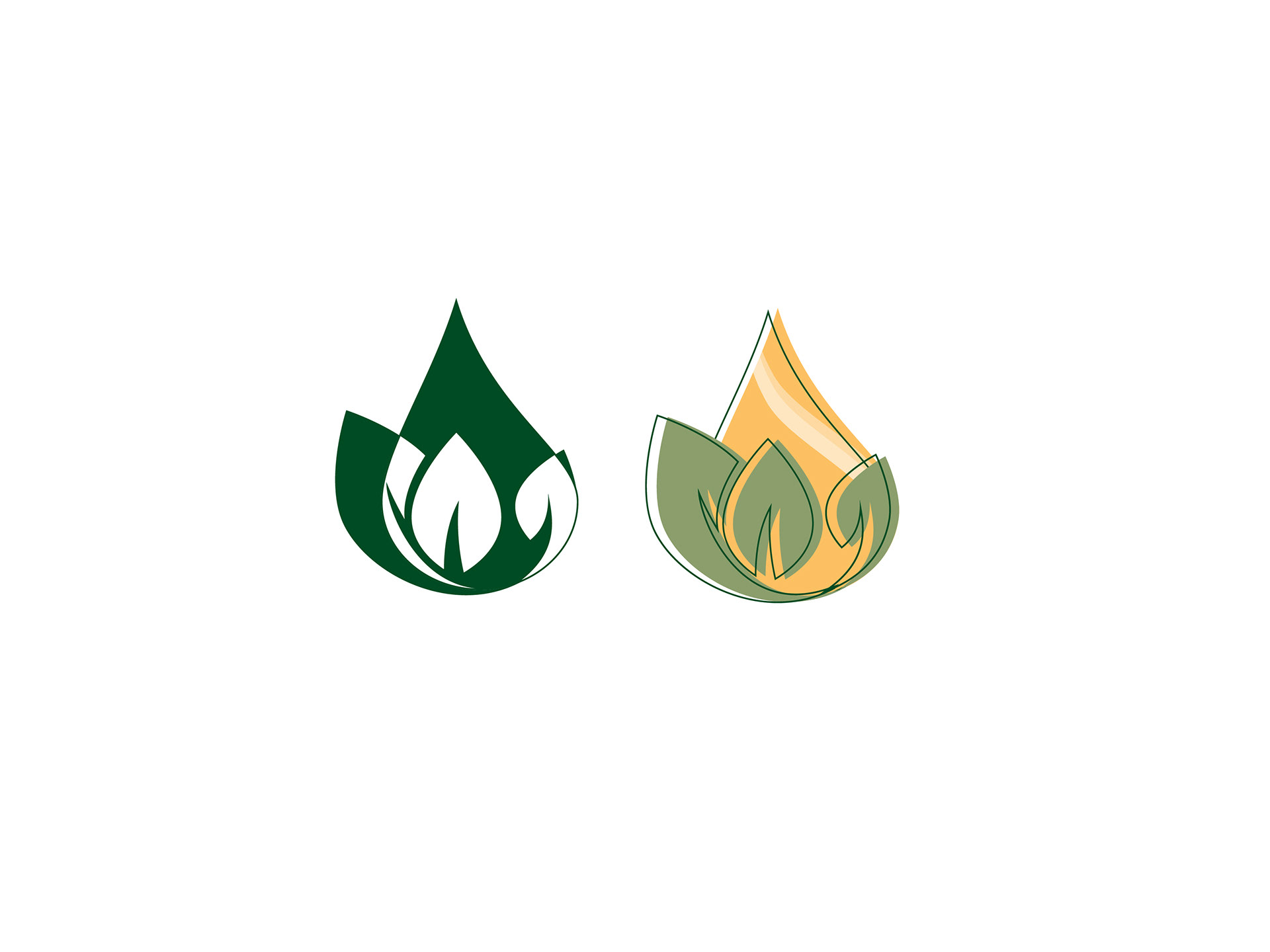 This client runs a farm stand with primarily herbs and herbal products. She also sells essential oils on the side. She wanted a simple logomark she could use on business cards, t-shirts, bags, receipts, labels, and so forth. 
Her requirements were: 
Must contain leaves 
Must contain a something about oil 
Must be simple enough to be a rubber stamp eventually.

Bonus if I can make it look "retro".